Customer Reviews
Write a Review
Ask a Question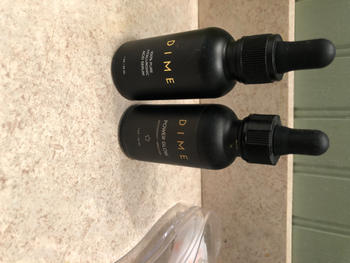 06/13/2020
I recommend this product
Serum set
Been really taking care of my face lately and love the results I'm getting from using the serums. Just purchased another set. Thank you so much !! ❤️
Holly J.
United States
Thank you so much, Holly! Your review and feedback means the absolute world to us :) We are so happy to hear how much you are loving our Serum Set and that you are loving the results! Thank you again for sharing your experience with us!
07/14/2020
I recommend this product
Great product!
So far, have loved this product very much! I have been using it for about a month and my face feels soft and refreshed morning & night. I haven't had an opportunity to use the hyaluronic acid because there was a mistake in my order & it wasn't sent. This is the only reason I submitted a 4 star review, however, the customer service on getting that error fixed has been exceptional. Glad to be working with a company who is there to please and make customers happy! Definitely recommend trying these products & you can't beat the price either!
Vanessa M.
United States
We are so beyond happy to hear you have had such a positive experience with us Vanessa! It's so important to us that we make sure all of our customers are 100% satisfied so your review means the world!! We are so excited to hear about your results so far, that's awesome! We are glad we could get you taken care of and can't wait for you to try our HA Serum. Please keep us updated, we would love to know how it goes :) Again, thank you so much for your review and recommendation, it truly means everything to us!
07/12/2020
I recommend this product
POWERFUL DUO!
This set is a powerful duo!! I have heard amazing things about this combination and looked online at various brands and they were expensive. A woman I follow on IG was talking about this brand and after reading reviews, I was sold! The shipping was fast, the packaging and product containers are beautiful! This company is amazing and I hope to see them all over the internet! Extremely affordable products as well! My skin already looks/ feels better with having used consistently (at night) for one week! I'm working on my morning skincare routine and can't wait to see the improvement by adding the serums 2 times per day!
Ashley D.
United States
Okay WOW!! This review made our whole day. We really appreciate you taking the time to give us some amazing feedback. You are awesome Ashley! We are so so so happy to hear you have had such a positive experience all around. That means a lot to us! Make sure to keep us updated on adding the Serum to your routine! We'd love to hear about your results! Thanks so much again from the bottom of our hearts!!
07/12/2020
I recommend this product
Skin has never looked better!
I love the vitamin c and acid set. I use the C in the morning, it dries matte and then I follow it w moisturizer. It has evened my skin tone and gotten rid of sunspots. The glycolic acid goes on at night followed by moisturizer. Highly recommend.
Faye M.
United States
Thanks for the review and recommendation Faye, it means so much to us!! We're so happy to hear that our products are working so well for you :)
07/11/2020
I recommend this product
Definitely recommend
Have struggled for years to find the right products for my very sensitive skin. These products have changed the texture and appearance of my skin so much that I feel comfortable going makeup free for the first time ever. SO happy!
Sherri L.
United States
Wow, that is incredible! We are so happy to hear how well our Serum Set has worked for you and that you have gained back your confidence in your amazing skin! Thank you so much for sharing your awesome review, Sherri! It means the absolute world to us :)